An inveterate film buff since my early childhood, I have put all my energy in what I always wanted to be my trade: filmmaking. I got a professional training degree in Audio Visual and Show Production from the Mendizabala Institute (Vitoria-Gasteiz) and a diploma in Film and Television Editing from TAI School (Madrid). I went on studying, attending master's programmes in Film Editing and Post-Production at CICE School (Madrid). In addition, I have done several courses to keep abreast of the latest technologies in the filmmaking and audio visual industry. Although it might seem at odds with such a formal training background, I have always thought of myself as a self-taught man. Studying was really useful, but not nearly as useful as spending zillions of hours watching my favourite films, frame by frame.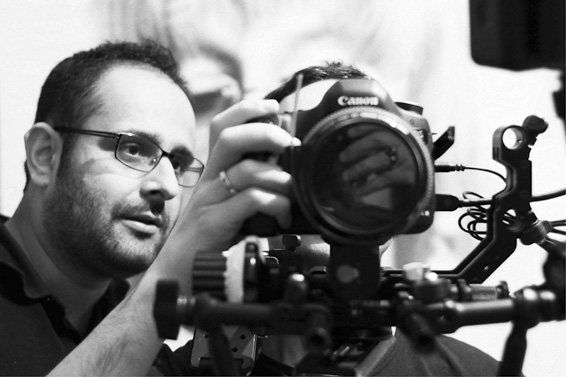 Photo by David F. Brandon
I have specialised in film direction and editing, two fields in which I have long experience. When I was 24 years old, I edited Nexos: Alianza de civilizaciones, a documentary series for El Camino Producciones and Mediapro, broadcast in prime time by Televisión Española (2009). I worked with filmmakers and editors who had 20 years' more experience than me, and I learned a lot from them. I had to work hard if I was to rise up to the challenge, but it was an experience I would always remember – a turning point in my life. It gave me a fundamental thing, which is not necessarily at odds with personal work: KNOW-HOW.
In 2010, I was one of the founding partners of the production company Area Audiovisual. I left seven years later, ready to embark on a solo project. While working there, I filmed and edited lots of corporate videos, ads, commercials, feature videos and video advertorials, learning about such technical aspects as camera operation, colour grading or live sound recording.
As a film editor, I have worked with filmmakers David Pérez Sañudo, Jose Bellido, Paul Urkijo Alijo and Juanma Bajo Ulloa, among others.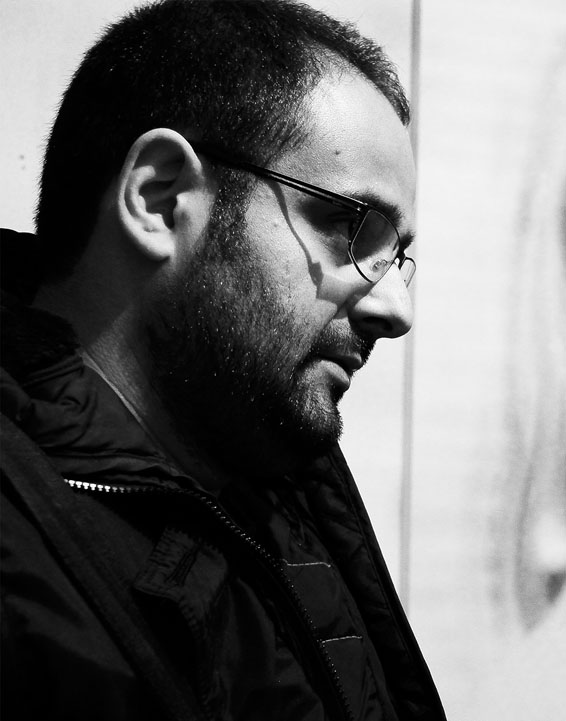 Photo by David F. Brandon
I made a fiction short film, Uxue, and a documentary short film, The Scale of an Obsession. I have always liked the personal, intimate stories appealing to deep emotions. I prefer themes that make your guts churn and stories about people who strive to lead the lives they want to live. I do not believe that auteur cinema and entertainment are antagonistic concepts. In fact, my favourite filmmakers are those who have been able to reach huge audiences by telling highly personal stories.
At present, I am working on the pre-production of my first documentary feature: Bidean jarraituz.
Cinema may be defined as live images in motion and image editing. To me, however, the most important element is emotion. Without emotion, there is no entertainment. Without entertainment, films are boring. And to me, boring films are bad films. It is a simple as that. In my films and in the films I edited for other directors, I always tried to bring all elements together in the pursuit of harmony.
I am a lover of photography, sci-fi literature and music. I always work with film music composer Bingen Mendizabal and sound mixer Anselmo Calleja – two old friends of mine and two of my greatest teachers.
Creativity is chaos, but the processes to turn it into a reality do not need to be chaotic. I have my own workflow structures for filmmaking, editing and post-production. However, each project is different, so the structures need to be adapted every time. It is better to spend time analysing what the best strategy should be and then work as smoothly as possible.
I hope we can make films together. If you want to make moving and entertaining films, I am the person you are looking for.